QSL Radio Farda Кувейт США Чехия Октябрь 2015 года
Страна Кувейт
Станция Radio Farda
Частота 5865 кГц
Дата, время (UTC) 31.10.2015 15:56
Получено от станции QSL-карточка
Дополнительные детали
Ответ получен, только после повторного письма с просьбой объяснить, почему станции, входящие в RFE/RL не заинтересованы в получении рапортов.
Письмо отправил на levisonj@rferl.org, zvanersm@rferl.org, hokuvovaj@rferl.org.
Язык передачи | рапорта персидский | английский
Послано по e-mail
zvanersm@rferl.org levisonj@rferl.org
Ответ получен 19.04.2016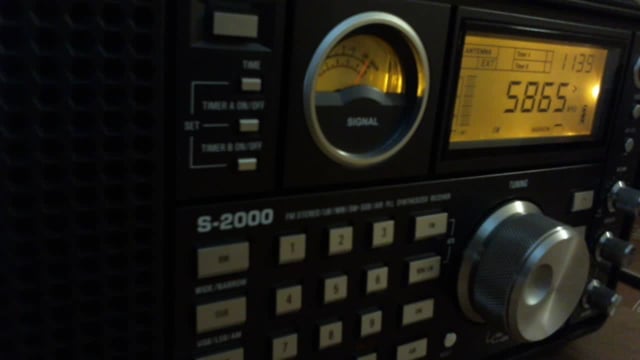 Ответ получен, только после повторного письма с просьбой объяснить, почему станции, входящие в RFE/RL не заинтересованы в получении рапортов.
Письмо отправил на levisonj@rferl.org, zvanersm@rferl.org, hokuvovaj@rferl.org.
Good afternoon!
I want to ask why RFE/RL aren't interested in reception reports from DXers?
I several times sent you reception reports and requests.
Unfortunately I didn't receive the answer.
For example the Voice of America and Radio Martí confirm reception reports by means of QSL cards.
It isn't interesting to you with what quality your signal your target audience accepts?
I will be grateful for the answer.